Florida FHA Loans
Colonial First Mortgage Company is proud to offer our clients the Florida FHA loans program.  These loans can help make your life a little better.  FHA programs are fast, affordable, and convenient.
Requirements for FHA loans in Florida
FHA loans require minimum credit scores normally around 620, and limits vary by county of property. The FHA loan is required to be used in a primary residence.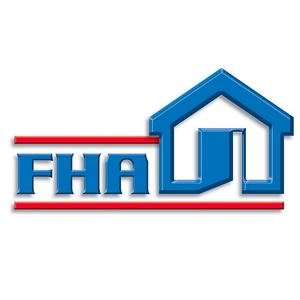 "What is FHA?"
The Federal Housing Administration works with lenders throughout the US to offer American Families alternatives to conventional mortgages.  FHA does not actually provide mortgage loans; instead they simply insure the lenders that provide the loans. Because, in Florida, FHA insures these loans; it enables lenders to provide mortgages for deserving families that may otherwise not qualify.  This helps families that may have experienced hardships, have less than perfect credit, or are in need of fixing their current Adjustable Rate Mortgage situation. FHA also allows families to achieve the dream of home ownership with low down payments and low rates.
Purchase a Home with FHA Mortgages
Here are some advantages of using this loan to purchase your home.
96.5% Financing
3.5% Down Payment Requirement
First Time Buyers
Previous Bankruptcy

Low Rates
Fixed Rates
30 – 10 Year Terms
Flexible Income Qualifications

Lower Credit Scores
Flexible Loan Terms
Gift Funds Allowed
Flexible Underwriting
Refinance Your Home With FHA
FHA offers some incredible advantages when it comes to refinancing your mortgage as well.
Cash Out – Take cash to payoff debts or do home improvements up to 85% of your home's value.
Lower Rate – FHA offers rates that are often lower than conventional rates.
Lower Payments - With FHA you can consolidate expenses and lower your total monthly payments
Lower Term – FHA has fantastic 15 year loan programs with very low rates
New FHA Jumbo Loans
FHA has raised loan limits across the country, including Florida.  Certain programs now offer loan amounts up to $729,000.  With these higher loan sizes: more families can qualify for FHA loans.  These loans can provide incredible benefits and offer low rate alternatives to jumbo financing options. These new loan limits can be used to:
Refinance
Cash Out
Home Purchase
One of the most common mortgage product in the market today is known as a FHA mortgage or FHA loan. FHA , or The Federal Housing Administration, as it is more commonly known as, insures these loans to protect lenders from the loss caused by the default of borrowers. HUD, www.Hud.gov, sets the guidelines as well as offers a Automated Underwriting System (AUS) to help borrowers qualify for these loans. To better understand the qualifications required, educating yourself on frequently used terms is highly recommended. A great resource for researching and getting a better idea on rates would be Colonial First Mortgage in Ft. Lauderdale, Florida.
FHA Mortgages for Florida Residents
FHA loans are not perfect, but they are a great fit in some situations. The main appeal is that they make it easy to buy property, but don't forget that those benefits always come with tradeoffs. Here are some of the most attractive features:
Down payment: FHA loans allow you to buy a home with a down payment as small as 3.5%. Other loan programs generally require a much larger down payment.
Other peoples' money: it's easier to use gifts for down payment and closing costs. In addition, sellers can pay up to 6% of the loan amount towards a buyer's closing costs. You're most likely to benefit from that in a buyer's market, but those do come around from time to time.
Prepayment penalty: there is none (a big plus for subprime borrowers)
Assumable: a Florida buyer can "take over" your FHA loan if it's assumable. That means they'll pick up where you left off – benefiting from lower interest costs (because you've already gone through the highest-interest years). Depending whether or not have changed by the time you sell, the buyer might also enjoy a low interest rate that's unavailable elsewhere.
A chance to reset: If you've recently come out of bankruptcy or foreclosure, it's easier to get an FHA loan than a loan that does not come with any government guarantee (two or three years after financial hardship is enough to qualify with FHA).
Home improvement: certain loans can be used to pay for home improvement (through FHA 203k programs)
Qualification: it's easier to qualify for.
Credit score: borrowers with low credit scores are more likely to get approved if they apply for an FHA loan. Scores can go as low as 580 if you want to make a 3.5% down payment. If you're willing and able to make a larger down payment, your score can potentially be lower still.
If you're interested in a Florida FHA loan, please get in contact with our accredited lenders.
We serve all of Florida, including:
Miami
Orlando
Jacksonville
Tallahassee
Tampa
Fort Lauderdale
St. Petersburg
Florida FHA Streamline Refinance
An FHA Streamline refinance is a simple and easy way to refinance an FHA loan. Unlike a traditional refinance an FHA Streamline Refinance allows a borrower to refinance without having to verify their income and assets. An appraisal might not be required either depending on how much you have paid on your original loan balance. There are two (2) types of Streamline Refinances, a credit and non-credit qualifying refinance. A credit qualifying Streamline refinance requires their income and assets to be underwritten, whereas, a non-credit qualifying Streamline refinance allows a borrower to refinance without credit, income, assets and even appraisals in many cases. Minimum credit scores are generally 620, although some lenders allow for a even lower credit score.