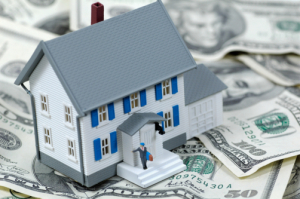 Florida Jumbo Loans
Understanding the available programs for homebuyer and homeowners alike has always been a challenge left to the so called experts. With recent changes in guidelines in the mortgage sector, more and more potential homeowners are seeking mortgages over the Fannie Mae limit. These loans are commonly referred to as non-conforming or Florida Jumbo loans. When potential Florida homeowners or current homeowners are looking to borrow above the conventional loan limit, their options in recent years have been few and far between. Since the mortgage crisis that started in 2007, the secondary jumbo market has been almost non-existent. Lately, that has changed considerably with many Banks and lenders re-entering the space to offer competitive products that were once thought of as a thing of the past.
Jumbo Loans in Sunny Florida
The most common loans offered in the Jumbo market have always been portfolio or privately held loans. By definition, a portfolio loan is defined as,  A non-conforming loan that is held by the original lender rather than being sold on the secondary market. These loans are mostly of the Adjustable Rate variety or ARM as is more commonly known. With recent loosening of guidelines in the secondary market for Jumbo mortgages, specifically in the state of Florida, many homeowners are benefiting greatly from the competition that has been presented to them. To be more specific, Loan to Value or LTV requirements , as its more commonly referred to, have gone up to as high as ninety percent (90%) of the appraised value or sales price, whichever is lower. Another caveat that is more and more common is the re-introduction of the fixed rate option in the Jumbo Mortgage space. Lastly, credit score requirements have also loosened the once tight loop around homeowners necks.
Florida Jumbo Mortgage Rates in comparison to Conventional mortgage rates
The difference between conventional Florida mortgage rates and Jumbo Mortgage rates can vary by taking many different factors into consideration. It is important to realize how to go about finding different avenues of finding Lenders or Banks that offer or specialize in these types of loans. One highly recommended method is to use a licensed Mortgage Broker that can tap into their existing database of Lenders that specialize in Jumbo loans. In Florida, Colonial First Mortgage (www.colonialfirst.com) is a great resource to find he many options available to homeowners or potential homeowners. The difference between a conventional lender is generally the loan amount that many lenders will allow you to borrow. When considering a Jumbo Mortgage, keep in mind, that in most cases, more t g the expiration of an initial or temporary start interest rate (sometimes known as a teaser rate), the end of a fixed-interest rate period, the end of an interest-only payment period, an increase in an adjustable-rate mortgage's fully indexed interest rate or the recasting of a payment option ARM. Another factor that nearly every lender considers is the amount of tradelines and length of tradelines that potential borrowers have on their most recent credit history.
Florida Jumbo Loans are classified as any loan amount that is greater than the existing Fannie Mae loan limit in the county the property lies within. Generally, in the state of Florida, that normally means any loans over $510,400. Jumbo loans afford very similar qualifications as a conventional loan with the exception of the down payment amount. The general rule is that Jumbo loans require a higher down payment amount. Program eligibility is determined on a case by case basis, as most jumbo loan products are portfolio based programs.
A Portfolio Loan is defined as the following, A company that not only originates mortgage loans, but also holds a portfolio of their loans instead of selling them off in the secondary market.  Most Jumbo loans are structured in the form of a ARM, or Adjustable Rate Mortgage, allowing for the portfolio lender to not keep the loan on for the full amortization period.
Credit score requirements for Jumbo loans tend to be higher than conventional or FHA loans, because of the general risk associated with lending on a higher loan amount that is not sold in the secondary market. Another common feature of Jumbo loans is the lower Debt to Income requirements compared to a conventional or FHA loan.
Keeping an open mind and educating yourself as a consumer is the best piece of advice you as a consumer can get, so keep an open mind and inform yourself. If you're interested in a Florida Jumbo loan, please get in contact with one of our accredited lenders.